Instilling Integrity, Compassion, Security, And Respect Into Our Community's Youth
Owned and operated by your Evansville Rescue Mission, the Youth Care Center (YCC)
serves as a refuge

for Tri-State boys and girls in their time of need.
Located at 727 Chestnut Street, the Evansville Rescue Mission's Youth Care Center (YCC) is a juvenile detention center for boys and girls between the ages of 12-17 years old living in Vanderburgh County and the surrounding counties.
Founded by Richard A. Alvis and Roger Mason, the YCC began as a multi-faceted facility for residential services in 1982 and then transitioned into a detention center for juvenile males in 1995 with the girl's detention center opening in 2007.
As with each of your Evansville Rescue Mission's ministry divisions, the Youth Care Center needs a variety of supplies from time to time. Please refer to this needs list to find out exactly what the YCC needs.
Besides supplies, we could always use volunteer assistance at the Youth Care Center, specifically mentors for our youth and motivational speakers. Being that the YCC is a juvenile detention center, we adhere to the guidelines established by the Department of Correction to protect the confidentiality of our residents. Therefore, every potential volunteer completes and signs a confidentiality agreement before volunteering.
The YCC welcomes church groups and local agencies to volunteer their time by participating in any of the following activities:
Devotions
(held every evening)
Community Service Days
Local agencies are invited to visit the YCC and present their respective programs and services to our clients.
Church Service
(held every Sunday)
If you're interested in volunteering or would like a tour of the Youth Care Center,

please contact the YCC


8 a.m. – 4 p.m. | Monday through Friday | (812) 421-3806.
Programs And Services Offered At The Youth Care Center
**All placements for either the S.A.F.E. or S.T.A.G.E. unit are made by the local juvenile judicial system or law enforcement.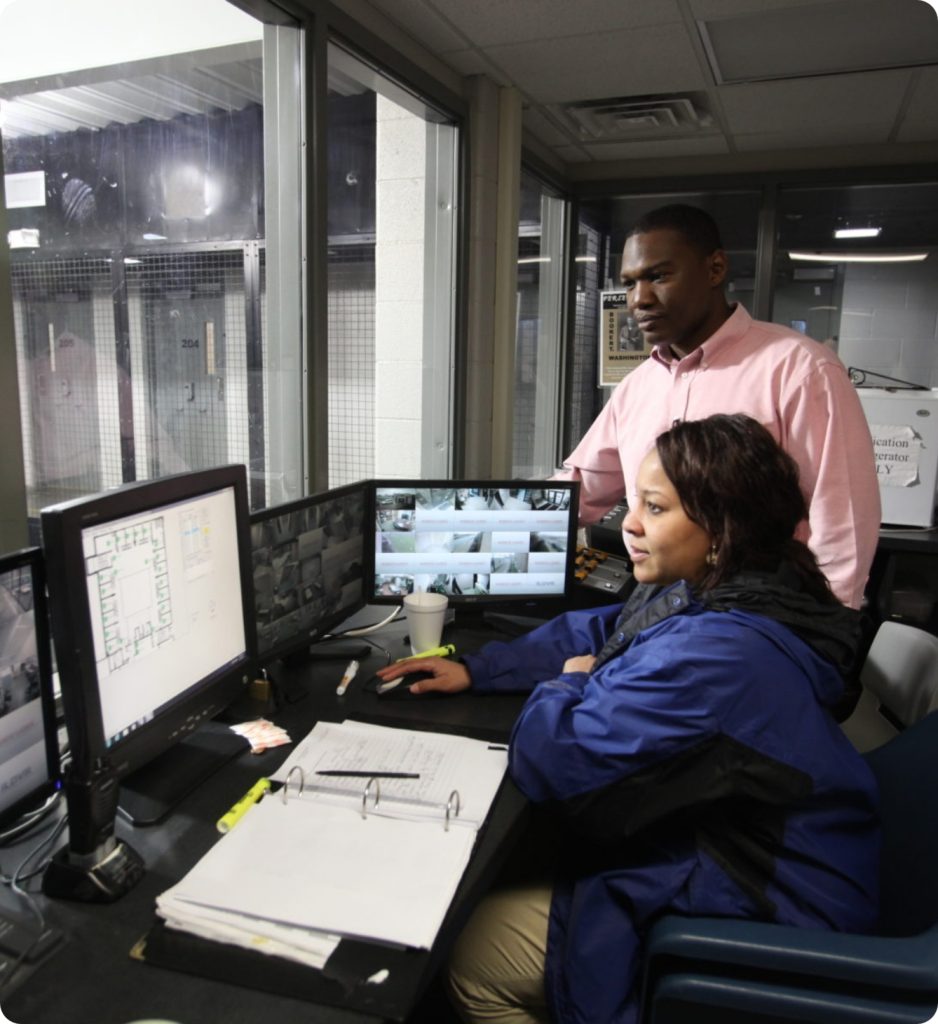 (Secure Attention Facilitating Environment)
The S.A.F.E. unit provides 32 beds for juvenile males. This unit is committed to instilling dignity, honor, and respect into each resident while maintaining a very safe, secure, and structured environment.
(Secure Trusting Attention Girls Environment)
The S.T.A.G.E. Unit is an all-female unit providing eight secure beds by compassionate, attentive, and resourceful staff.
During their stay, males and females participate in the following activities:
• Therapeutic Groups
• Individual Therapy
• Family Therapy
• Anger Management 
• "Success For Teens"—This book is read by all YCC residents, it is incorporated into the level system and it is discussed in weekly groups. "Success For Teens" encourages residents to learn to make practical decisions to succeed in life.
• Drug & Alcohol Awareness
• Reading Groups, led by Evansville Vanderburgh Public Library volunteers (Central location)
• Character Education Movies
• Sex Education class, taught by the Aids Resource Group and Nurse Practitioner Jennie Hiam
• Career Days: Local professionals visit the YCC and present their occupation, testimony, and steps to reach personal success
• Community Organization Days: Residents learn about the different programs and services offered to our local community
• Ongoing Education: Residents can maintain their education by either regularly meeting with the YCC's assigned Evansville Vanderburgh School Corporation teacher or individually work to acquire their GED with our certified GED instructors from CAPE
If ordered by the Vanderburgh County Juvenile Court, residents will participate in the following activities:
• Substance Abuse Evaluations
• Psychological Evaluations
• IQ Testing
All residents complete the MAYSI-2 Brief Mental Health Assessment upon admission.
(Massachusetts Youth Screening Instrument, Version 2)
The MAYSI-2 alerts staff to any immediate mental health needs and critical concerns in order to best care for the residents. Results of the MAYSI-2 are provided to the Vanderburgh County Juvenile Court to create a continuum of care beyond the YCC.
Immediate Needs For Erm's Youth Care Center
Volunteers
• Mentors for boys and girls
• Bible Studies
• Physical Education Training such as boxing, yoga, etc.
Food Items
• Sports drinks (Gatorade, Powerade, etc.)
• Snacks (chips, popcorn, candy)
Misc Items
• Recreational Balls: Dodgeballs, volleyballs, basketballs
• Arts & Crafts
• Movies: DVDs PG-13 & under
• Crew Socks
Want to donate any of these needed items to the Youth Care Center?
Give now to provide life-changing care that helps men, women, and children in the Tri-State overcome hardship and find new life through Christ's love.