Make A Difference In The Lives Of Those In Need
Volunteers are
critical to the success

of your ERM!
Their selfless dedication makes it possible to achieve our ministry goal of helping every man, woman, and child we serve become equipped to be productive citizens who enjoy lasting success in Christ. Donating your time to ERM as a volunteer demonstrates the unconditional love and acceptance of Jesus to our residents… and it's sure to bless your heart too!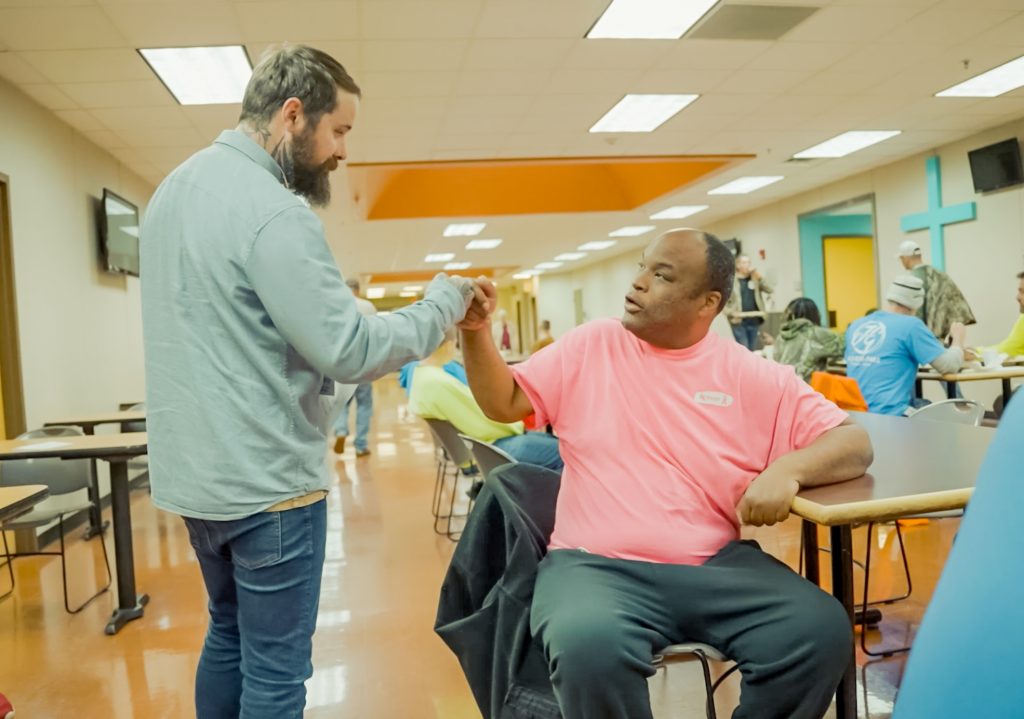 "I was hungry and you fed Me, I was thirsty and you gave Me a drink, I was homeless and you gave Me a room, I was shivering and you gave Me clothes, I was sick and you stopped to visit, I was in prison and you came to Me… Whenever you did one of these things to someone overlooked or ignored, that was Me – you did it to Me."
With such a diverse ministry and a limited staff size, we rely on the community to come alongside us to help us accomplish what God has called us to do.
Without the energy, enthusiasm and compassion of our volunteers, it just wouldn't be possible to serve the less fortunate and keep each of our ministry divisions running smoothly. Our volunteers are the lifeblood of our work… and we're so thankful for each and every one of them and the eternal impact they are making in countless lives.

Your willingness to give of your time helps us fulfill our mission of helping others. If you have a heart to serve, we would love for you to join us!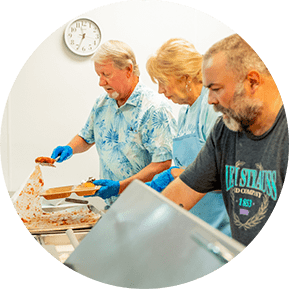 Meal Service
We serve 3 hot meals a day, 7 days a week, at our Residence Center – located on our main campus at 500 E. Walnut St., Evansville, IN 47713. These meals are open to our guests here, as well as the general public. With so many people to feed, we're always looking for helping hands to better serve those dining with us. Our volunteer meal shifts are as follows:
Monday – Friday:
Breakfast: 6:00 a.m. – 7:00 a.m.
Lunch: 11:30 a.m. – 12:30 p.m.
Dinner: 5:00 p.m. – 6:00 p.m.
Saturday:
Breakfast: 7:00 a.m. – 8:00 a.m.
Lunch: 11:30 a.m. – 12:30 p.m.
Dinner: 5:00 p.m. – 6:00 p.m.
Sunday:
Breakfast: 7:00 a.m. – 8:00 a.m.
Lunch: 12:30 p.m. – 1:30 p.m.
Dinner: 5:00 p.m. – 6:00 p.m.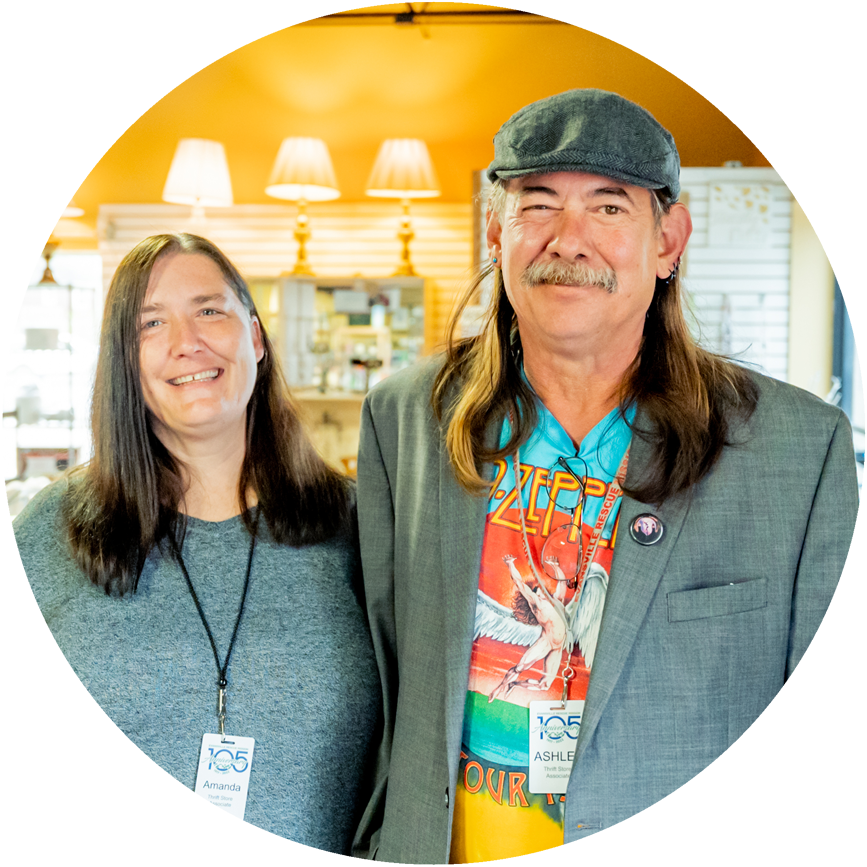 ERM's The Thrift Store in Evansville sells gently used clothing and household items. All the proceeds of these sales go directly back to your Evansville Rescue Mission. Here, volunteers help sort and tag clothing, and organize the sales floor for our customers.
The Thrift Store hours are Monday through Friday from 9 a.m. to 6 p.m — Saturday 9.m. to 3 p.m. — and we're closed Sunday. We're located at 1107 Washington Square, Evansville, IN 47715.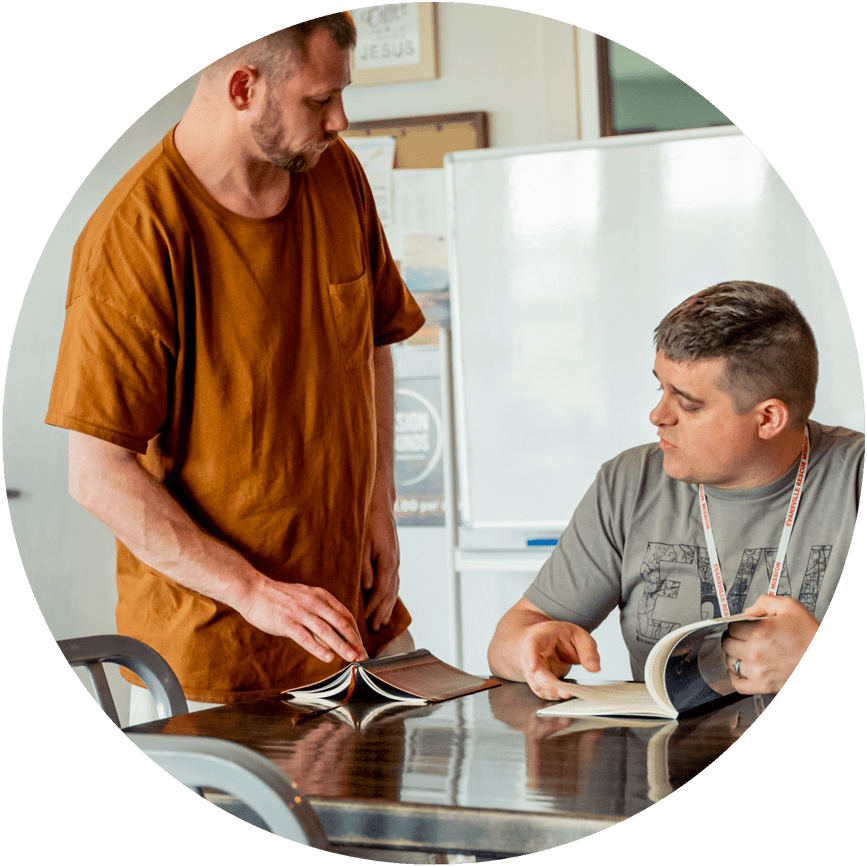 Administrative Offices
We have a limited number of volunteer spots available in our Administrative offices at our main campus, 610 E. Walnut St., Evansville, IN 47713. In our office, volunteers help with basic clerical work such as stuffing envelopes, sorting mail, making copies, filing and shredding documents, etc. These types of behind-the-scenes tasks help our staff stay on top of administrative responsibilities so we can better serve our guests and our community.
If any of these volunteer opportunities sound like something you might be interested in, please see the calendar above to find out when you can help.
Get started as an ERM volunteer by submitting your Application.