Serving The Needs Of Our Community & Guests
Following our

centennial anniversary in 2017

, your Evansville Rescue Mission's Board of Directors and Leadership team officially recognized the construction of ERM's multi-purpose Centennial Center.
ERM's Centennial Center, totaling 10,878 square feet, sits directly adjacent to our Residence Center and serves 3 important purposes:
To function as a day shelter space for homeless men
To offer adequate space for community programming and services for our homeless guests and the general public
To provide transitional housing space – specifically, a capacity for 18 individuals of our P.A.C.E.S.  (Purpose, Accountability, Christ, Education, Service) Graduates on the Centennial Center's second floor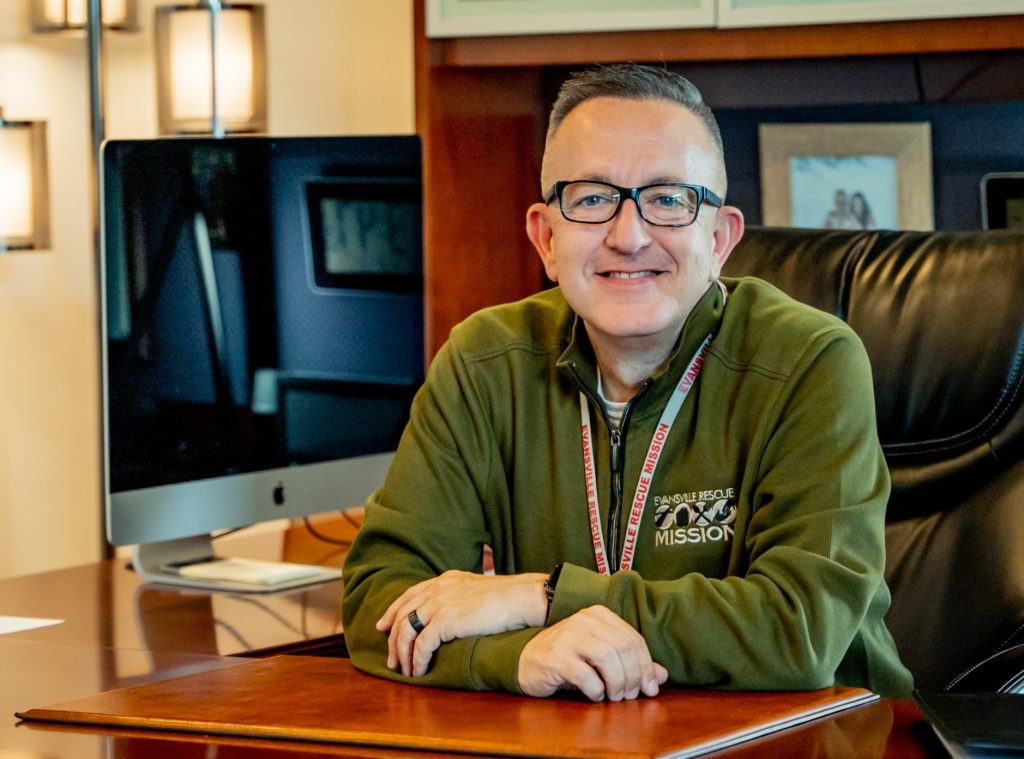 "The new Centennial Center is a tool that enables us to assist many additional people within our community. For many years, we've worked to bring this vision to fruition, and now, we're able to move forward in extending the Evansville Rescue Mission's outreach footprint in the Tri-State."
– Tracy L. Gorman | Evansville Rescue Mission's President/CEO
Give now to provide life-changing care that helps men, women, and children in the Tri-State overcome hardship and find new life through Christ's love.