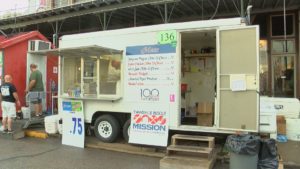 Many booths set up for the West Side Nut Club Fall Festival have been there for years in their same spot, but occasionally, a new one gets picked to join the fun.
This year there were two: The Evansville Rescue Mission and the West Side Sportsmans Education Foundation.
Booth number 136 on your Munchie Map is the Evansville Rescue Mission, located right in front of the Gerst Haus.
"We've made sure every single year that we're on the list and we were just fingers crossed that we would get in and this year they notified us and said 'hey, you're in'  and so here we are," said Tracy Gorman, the President/CEO of the Evansville Rescue Mission.
To read the full story, click here.