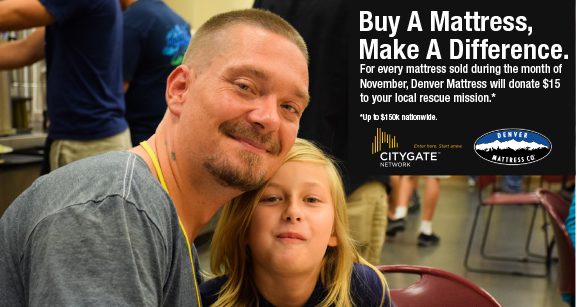 If you're in the market for a new mattress this holiday season, November is the perfect time to buy! This year, Evansville Rescue Mission has been selected to participate in a fundraising campaign through Denver Mattress.
For the entire month of November, Denver Mattress will donate $15 from every mattress sale up to a $150,000 cap. At the end of the campaign, funds raised during November will be distributed evenly among all missions participating in the fundraiser.
Don't wait! This fundraising campaign is running through November 1-30. Contact us here for more information.