Help
Feed Hungry Families

This Thanksgiving
For over 100 years, ERM has hosted our annual Thanksgiving food basket giveaway, the Gobbler Gathering. Taking place each year on the Tuesday before Thanksgiving, the Gobbler Gathering allows ERM to provide more than 2,203 Tri-State families with a free sixty pound food basket.
So many struggling Tri-State families will go hungry this Thanksgiving without
your help.
Your ERM's annual Gobbler Gathering Thanksgiving food basket giveaway will take place on November 22, 2022 – and your support is urgently needed.
Your generous gift today will ensure every family in need who attends can take home a 60-pound basket filled with delicious food for their Thanksgiving holiday.
Thank you for being a blessing to Tri-State families who are struggling and in need of a helping hand. With help from dedicated friends like you, this year's Gobbler Gathering is sure to be extra special!
In addition to making a heartfelt gift, here are 5 other easy ways you can get involved in this year's Gobbler Gathering: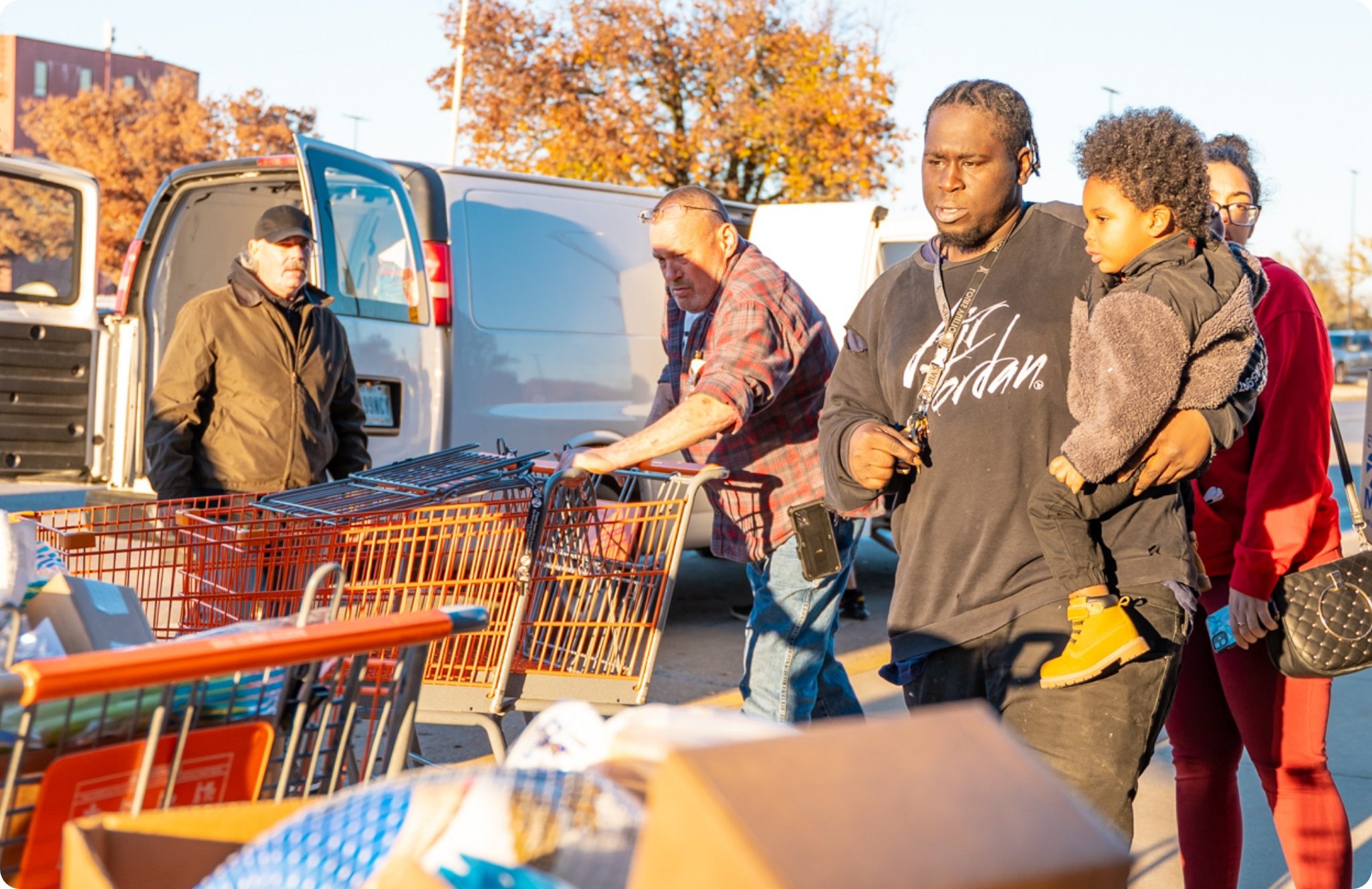 Apply to receive a food box.
Fill out the form to ensure your box is ready for you this Thanksgiving.
For more information or if you have any questions about ERM's Gobbler Gathering please contact ERM
Help make this year's celebration the best ever with your gift today!